About Us
We have built our company by serving our customers with honesty, excellent service and dependability.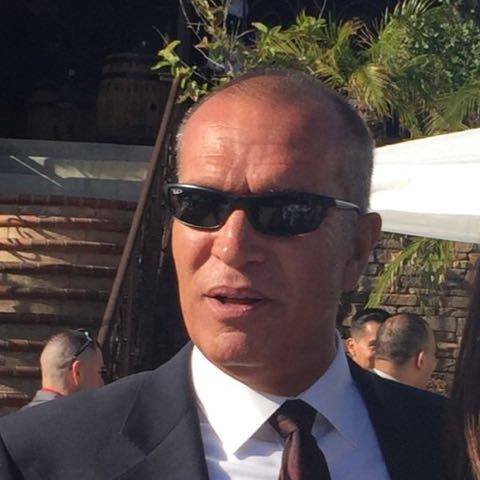 OC Total Pest Control, Inc. is a service business. We offer our customers service to control pest and termites in their homes and businesses. When our customers hire us, they expect us to find and eliminate their current infestation at the first service. After that, we are committed to keep pests from re-invading or reestablishing
themselves inside the homes/ buildings. Essentially, our job is to be public health servants. Pests are capable of carrying diseases on
and in their bodies, and some are direct health threats through bites and stings. They're also capable of damaging structures.
For all these reasons, our job as Pest Management Professionals is very important. We protect our customers, their homes and their property.
Sincerely 
Marcial Franco
Owner
Inspection
A thorough inspection and customized treatment plan. Specially designed for your necessities.
Service Report
A comprehensive and easy to read service report that includes product applications, pest activity, and contributing conditions.
Custom Treatment
Professional service designed to eliminate problems, prevent infestations and identify pest entry zones.
Frequently Asked Questions
What is the "OC TOTAL Pest Control Guarantee"?
Your satisfaction is our goal. If you aren't completely satisfied, we will work with you until you are. If pests return between treatments, your OC TOTAL Pest Control Specialist will return at no extra charge.
What is the pesticide that used to protect inside and outside?
Pesticides, when needed, are used in accordance with the product's label. The label will indicate where the pesticide can and cannot be used, which pest can the pesticide be used against, and will give your OC TOTAL Pest Control Specialist specific directions to follow. OC TOTAL Pest Control Specialists are trained to follow the label at all times and apply these products correctly, thus ensuring your safety as well as that of your family. Our product labels are available for review at any time.
How do I pay my OC TOTAL bill?
You can pay your bill and view your OC TOTAL Pest Control in your email. You will receive your bill after your service is completed. Pay it directly to our guys by check, CC or cash; or pay it online by clicking on the PAY ONLINE button in the email that you received from us. If you have any questions about your account or service, contact us via phone at (949) 862 8464
What should a homeowner look for when selecting a pest control professional?
We are CDPR (California Department of Pesticide Regulation) and SPCB (Structural Pest Control Board) licensed company.
We believe in getting rid of your pest problem in one visit or we will come back for FREE.
Additionally, you should look for value, not price.
What should I look for when selecting a commercial pest control provider?
We are CDPR (California Department of Pesticide regulation) and SPCB (Structural Pest Control Board) licensed company.
We are trusted by top companies like Vogue Beauty, Main Street management, Subway Fresh, etc
Finally, our testimonials are a great way to get firsthand reviews from our customers.
Ready to Schedule an Appointment?
What are you waiting for? Leave us a message and we will contact you ASAP!